Best news pics of the week April III- 2015
Jim Urquhart / Reuters
Several wild horses escape as a helicopter is used by the Bureau of Land Management (BLM) to gather wild horses into a trap along Highway 21 near the Sulphur Herd Management Area south of Garrison, Utah.
Thomas Peter / Reuters
Cats crowd the harbor on Aoshima Island in the Ehime prefecture in southern Japan on Feb. 25. An army of cats rules the remote island in southern Japan, curling up in abandoned houses or strutting about in a fishing village that is overrun with felines outnumbering humans six to one.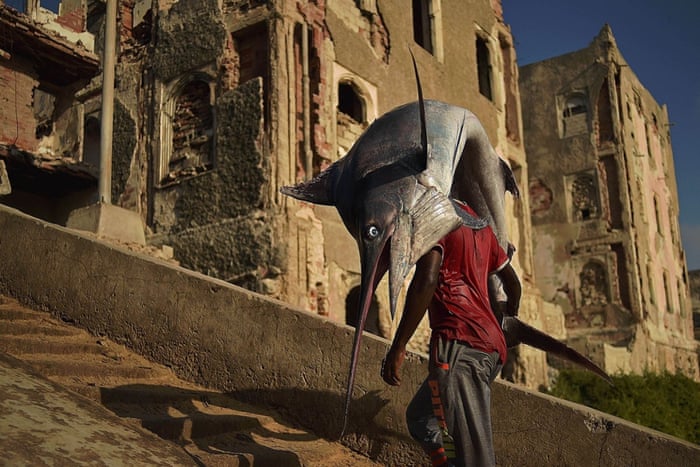 Photograph: Carl De Souza/AFP/Getty
A man carries a sailfish through the district of Hamarweyne in South Mogadishu, Somalia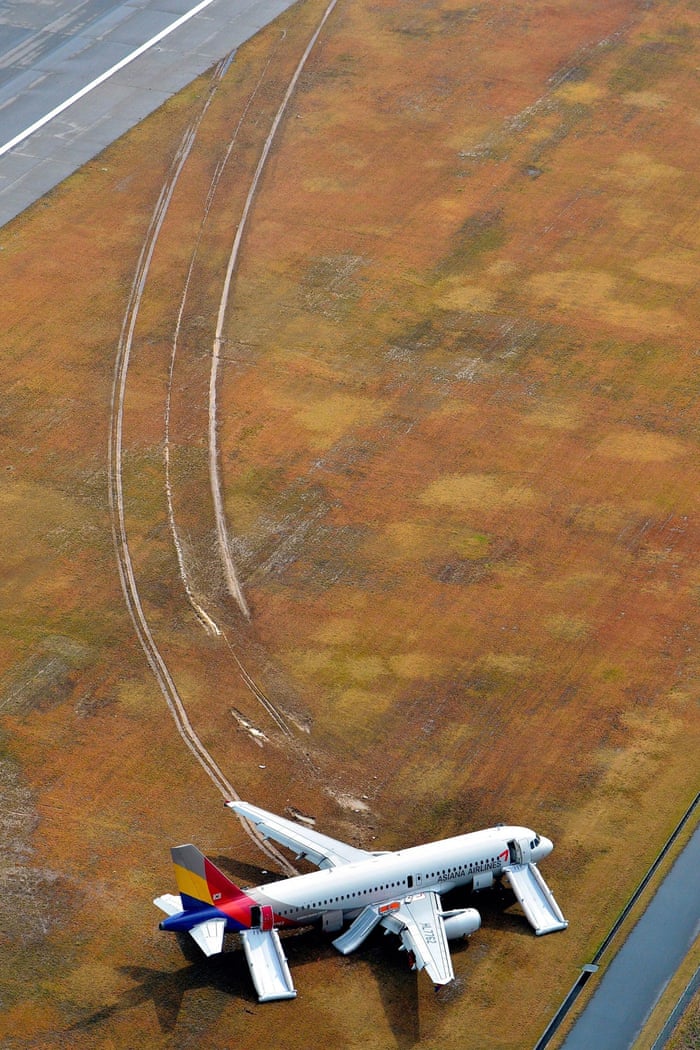 Photograph: The Asahi Shimbun/Getty
An Asiana Airlines aircraft, which skidded off the runway, is photographed at Hiroshima airport, Japan. The aircraft struck a communications tower as it came in to land, leaving dozens of passengers with minor injuries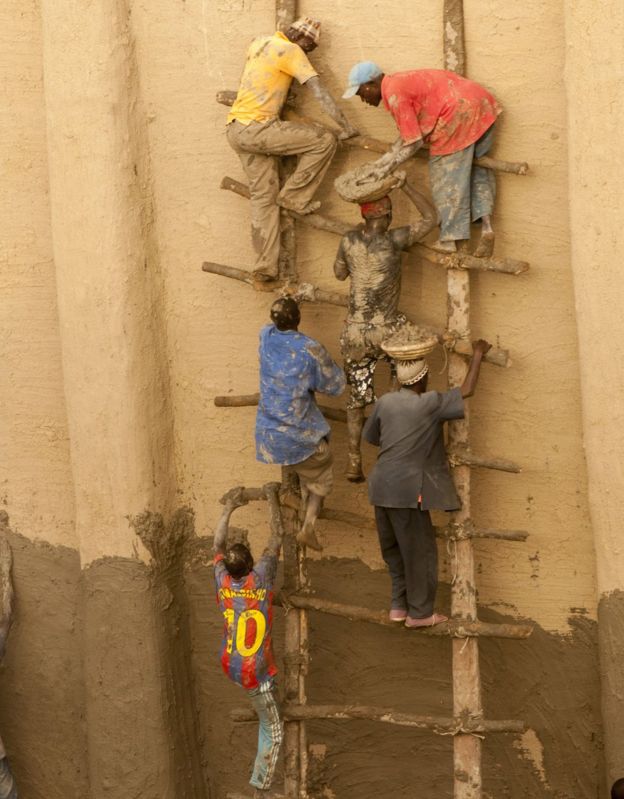 Every year for one day a whole town of thousands gets together to cover this massive mosque in Mali in mud as Alex Duval Smith & Nadia Zephinie report.- BBC
Manan Vatsyayana, AFP/Getty Images
People snap pictures in a forest lit by colorful LED lights on April 21in Kuala Lumpur, Malaysia.  Manan Vatsyayana, AFP/Getty Images
Vogue
Victoria's Secret Angel Candice Swanepoel poses for a photo as she kicks off International Bombshells' Day at Victoria's Secret in Dallas, Texas.
Actors Zac Efron and Robert De Niro film scenes for their new movie Dirty Grandpa, in Tybee Island, Georgia. The comedy – which is due to be released in cinemas next year