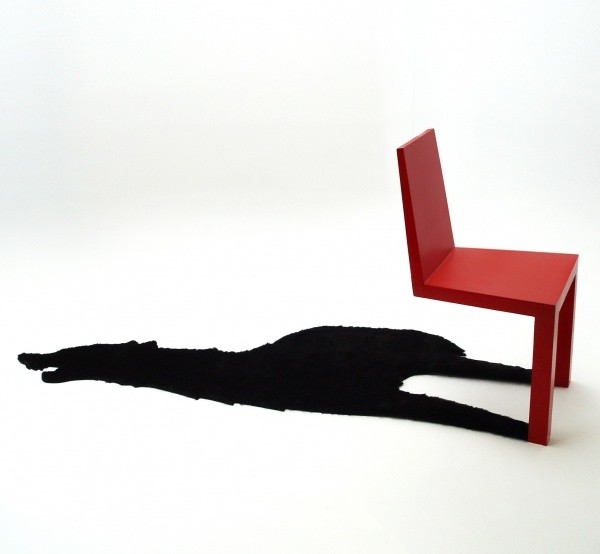 Wolf within shadow chair.  The shadow doubles as a faux wolf fur rug.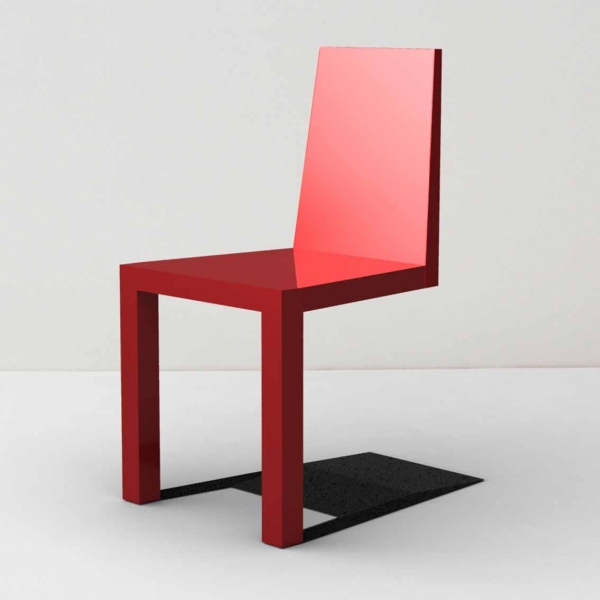 Shadow chair
In 2002, founder Christopher Duffy, a design graduate from the University of Brighton made his humble beginning creating products in his kitchen. Having grown out of the kitchen a long time ago, Duffy London now perform their furniture-making wizardry in a spacious studio in east London.
Boasting strong eco-credentials, everything is handmade to order by skilled craftspeople in the UK, using sustainable wood and other eco-friendly materials and mediums.
Duffy London is used to being in the spotlight of the press, having appeared in top interior design magazines, and you may have even seen his Glo-Canvases featured in the backdrop of several TV programmes.
The UP tables
The Swing tables
A Geo lampshade and 8 hanging chairs are suspended from the four-poster frame around a walnut table top.
Flying Carpet Coffee Table
Woodsman Axe Dining Table
For more from Duffy↓
http://duffylondon.com/