Amazingly detailed, weirdly wandering and bizarre is the work of Vladimir Kush
Vladimir Kush was born in Russia, in a one-story wooden house near the Moscow forest-park Sokolniki. At the age of seven Vladimir began to attend art school until late evening where he became acquainted with the works of great artists of the Renaissance, famous Impressionists, and Modern Artists.
In 1993, a dealer from France noticed the originality of Kush's work and organized an exhibition in Hong Kong. Success surpassed all expectations.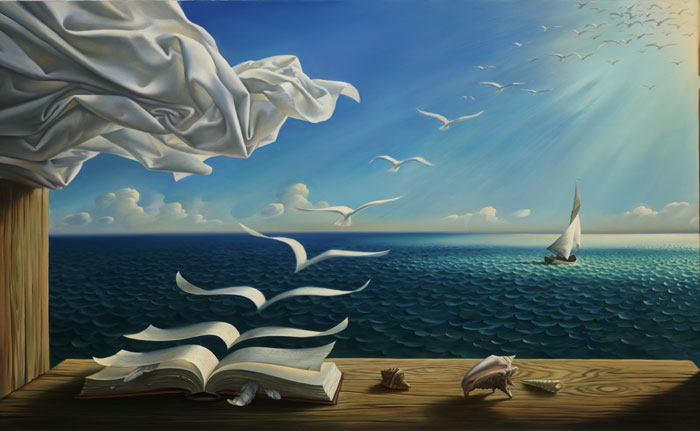 Artist's website- http://vladimirkush.com/