Garry Winogrand – Great Street photographer
Seize the moment. Put a frame around. It's life with  a story to tell.
Winogrand was known for his portrayal of American life in the early 1960s. Many of his photographs depict the social issues of his time and in the role of media in shaping attitudes. At the time of his death there was discovered about 2,500 rolls of undeveloped film, 6,500 rolls of developed but not proofed exposures, and contact sheets made from about 3,000 rolls.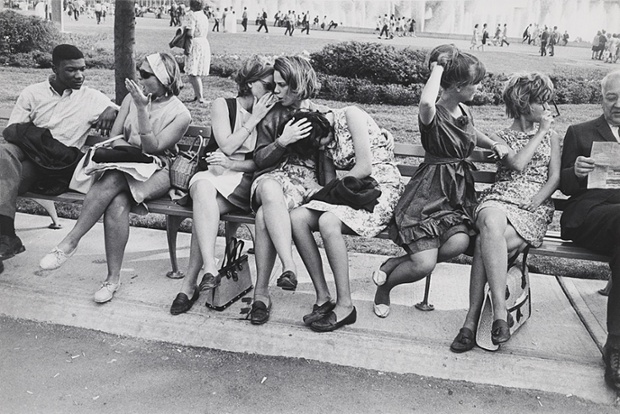 Street photographers tend to take a lot of pictures, and have a low "success" rate. That's because they are photographing the most challenging of subjects, the rapidly changing real world, full of unpredictable moments and infinite variations. The ratio of images where everything comes together compared to those that miss is quite low.
"The whole world is now filled with incredible images—especially on Instagram and other social networks—that owe something to Winogrand's, documenting life, change, and all the rest."—New York Magazine
 Life is grotesque, funny, weird, beautiful, ­horrific, joyous and macabre. ­Photography is its perfect biographer, or should be. Light hits the lens and punches images of real people and places and moments through the aperture of memory. But how many photographs truly do justice to all that majestic strangeness?
Garry Winogrand (14 January 1928, New York City – 19 March 1984,Tijuana, Mexico)
See More:-
http://www.theguardian.com/artanddesign/gallery/2014/jun/16/garry-winogrand-street-photographer-retrospective-in-pictures